Eine Art Wiege der besonderen Art entwickelten Richard Clarkson, Grace Emmanual, Kalivia Russel, Eamon Moore, Brodie Cambell, Jeremy Brooker und Joya Boerrigter von der Victoria University of Wellington und tauften sie treffend Cradle (zu deutsch: Wiege). Die sieben Designer machten es sich mit diesem Projekt zur Aufgabe, ein sicheres, bequemes und entspannendes Sitzmöbel zu kreieren.
"The design was heavily directed by a synthesis of research into Autism and children with Rhythmic Movement Disorder (RMD) as well as safety, sustainability, function and aesthetics. The chair adheres to the concept "if you design for the extremes and the middle will sort itself out," while we had a strong focus in creating a solution for sufferers of RMD the chair is not exclusively for them and will bring relaxation, comfort and calmness to any home."
Dass Cradle ausschließlich aus wiederverwertbaren und umweltfreundlichen Rohstoffen besteht, kommt sogar der Umwelt zugute. Zur Zeit arbeitet das Team an einer möglichst flachen Verpackungstechnik, um dadurch zum einen das Verpackungsmaterial zu minimieren und zum andern den Transport zu vereinfachen.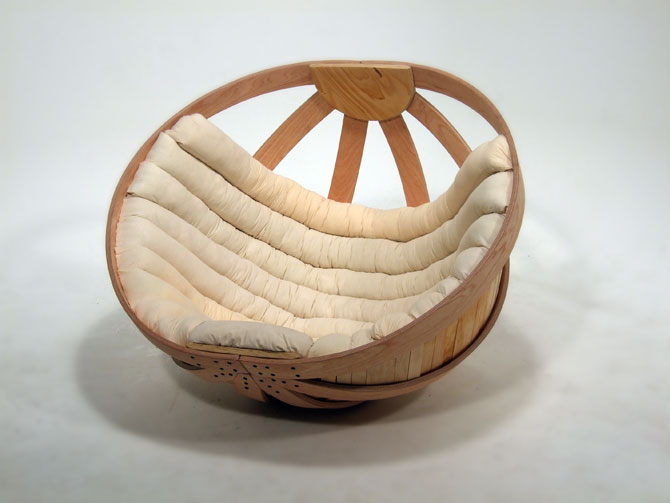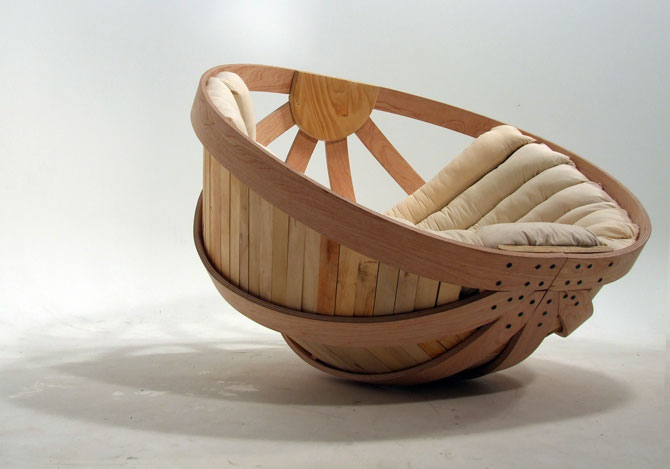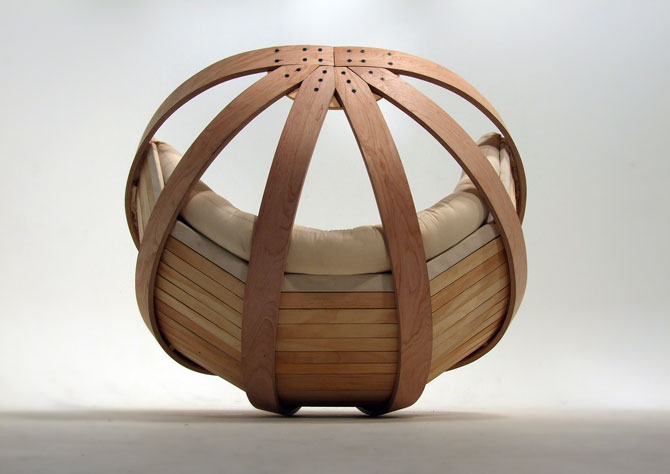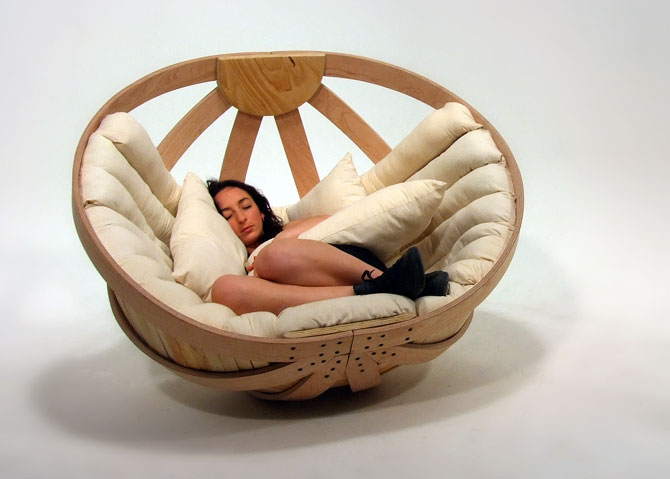 All photos courtesy of Richard Clarkson