Das Designertrio von Troika entwickelte für das Projekt "Thixotropes" eine Kollektion aus acht unterschiedlichen Lichtkörpern, die erst durch Bewegung zum Leben erweckt werden.
An geometrischen Metallrahmen sind kleine LEDs angebracht, die durch die Rotation um die eigene Achse die Illusion eines Volumenkörpers entstehen lassen, während sich der Metallrahmen geradezu aufzulösen scheint. Die Serie war 2011 für drei Monate in dem britischen Luxuskaufhaus Selfridges zu sehen.
Troika wurde 2003 von Eva Rucki, Conny Freyer und Sebastien Noel gegründet, die sich während ihres Studiums am renommierten Central Saint Martins College of Art and Design kennenlernten.
---
Click here to read this article in english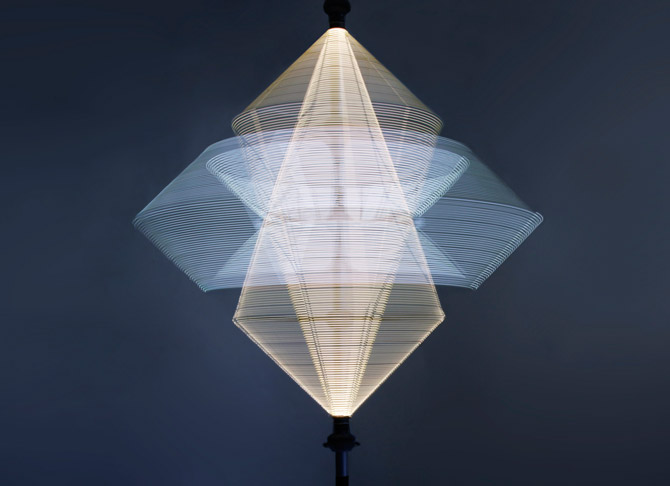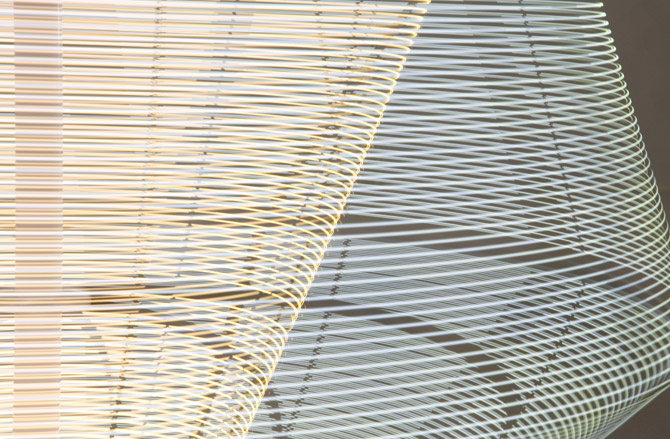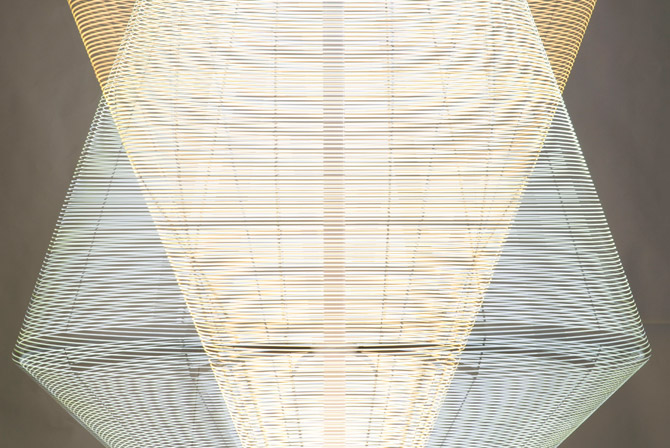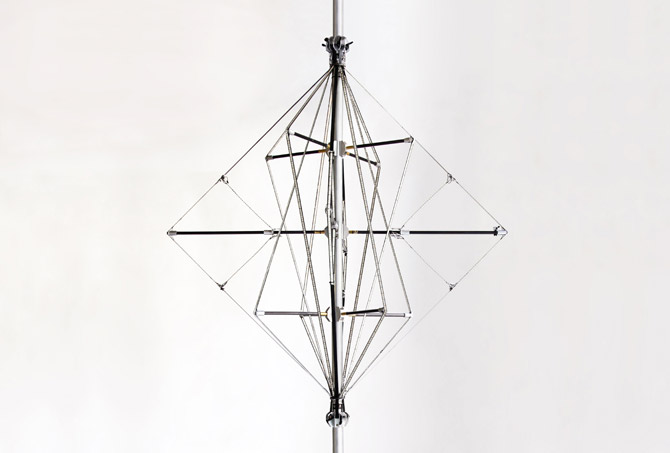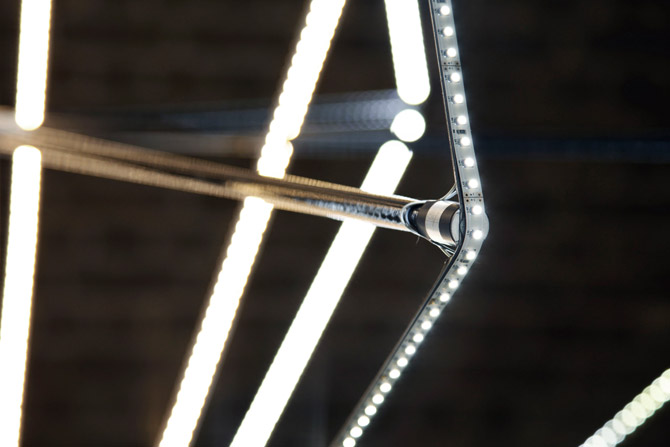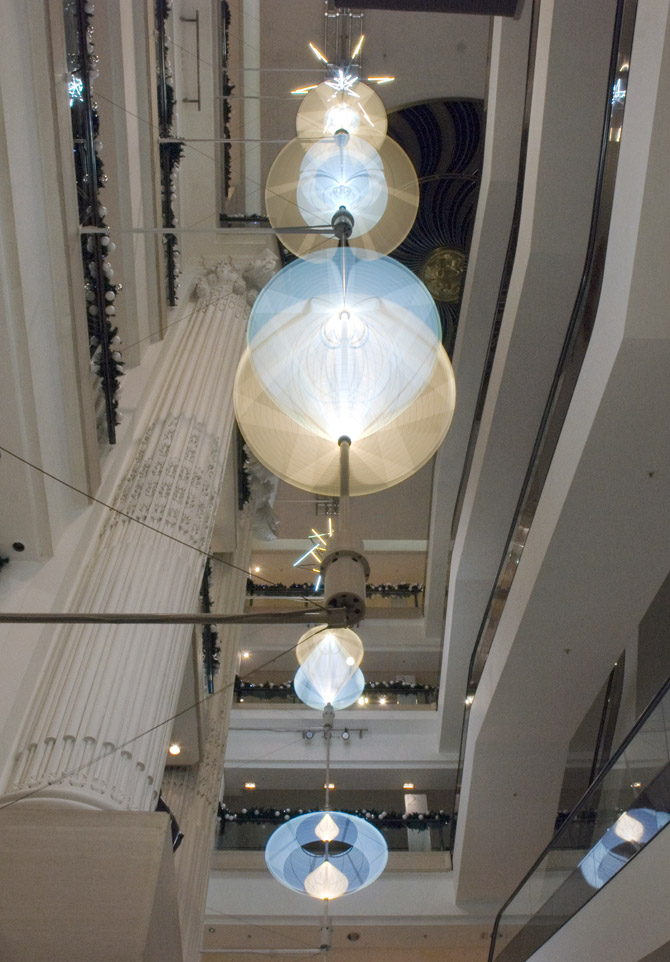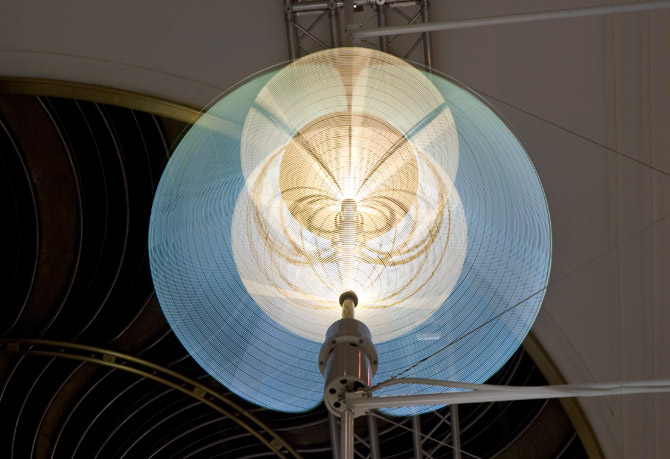 All images copyright protected and courtesy of Troika
How Troika describes Thixotropes:
"Thixotropes comprises of a series of eight illuminated mechanised structures, each of them shaped as a composition of intersecting angular and geometric forms that are made of thin tensed steel banding lined with rows of LEDs.
The constructions continuously revolve around their own axis thereby materialising the path of the light and dissolving the spinning structures into compositions of aerial cones, spheres and ribbons of warm and cold light while giving life and shape to an immaterial construct.
Thixotropes combines Troika's interest in art and science and stretches the boundaries of a long history of light painting photography that can be traced back to 1914 when Frank Gilbreth, along with his wife Lillian Moller Gilbreth, used small lights and the open shutter of a camera to track the motion of manufacturing and clerical workers.
Merging technology with their artistic practice, Troika's moving structures explore the intersection of scientific thought, observation and human experience in a rational and rationalised world, and describes how logic and reason live in the presence of the metaphysical and surreal."